Roofing RepairS – LEAKS – SLIPPED TILES
RoofING REPAIRS SHERWOOD, NOTTINGHAM
OUR AREAS
52.979926117807615, -1.1493278607501984
NG5 | NG5 4DD | NG5 4DS | NG5 2FR | NG5 4DR | NG5 2LJ | NG5 2JP | NG5 2FB | NG5 4DB | NG5 2GS | NG5 2FW | NG5 2HH | NG5 2NJ | NG5 2HQ | NG5 4AE | NG5 2NE | NG5 2GY | NG5 2ND | NG5 2HD | NG5 2NU | NG5 2NH | NG5 2NL | NG5 4AN | NG5 2HR | NG5 4AU | NG5 2NR | NG5 3AE | NG5 2NT | NG5 2NP | NG5 2HB | NG5 2HF | NG5 4BX | NG5 2HA | NG5 2GW | NG5 2NG | NG5 2NW | NG5 2NB | NG5 4BW | NG5 4AF | NG5 4EH | NG5 4DL | NG5 4BH | NG5 4AB | NG5 4BN | NG5 4BP | NG5 2JN | NG5 2JU | NG5 2JX |
Out and About in Sherwood:
https://www.dayoutwiththekids.co.uk/things-to-do/east-midlands/nottinghamshire/sherwood-forest
LOCAL ROOFERS IN SHERWOOD, NOTTINGHAM
A roof plays a significant role in the overall structure of any property. With the variety of seasons we have throughout the year in the UK; there is no denying they are exposed to the elements and become susceptible to requiring repairs. Sometimes, a repair can be as simple as a slipped tile which we can replace with ease and relatively quickly, and at other times it may be necessary for more involved roof repairs to be carried out.
The costs associated with roof repairs can be varied and are specific to your needs. With all work we carry out, we provide an initial site visit to ascertain the scope of works necessary, and then this allows us to provide you with a fixed quotation, ensuring you know exactly what you are paying for before any work commences.
In Burton Joyce, Nottingham, there are numerous best roofers in the area, and we like to think we are one of them. With our passion for providing first-class customer care and our commitment to delivering the best roof repairs, you can be sure that you're in safe hands and that the roof repair carried out will last for years to come.
Roof Repairs In Sherwood, Nottingham
Dealing with roofing issues swiftly will ensure the longevity of your roof and potentially prevent additional work from being required. It's inevitable that, at some point, all roofs require upkeep; this can be anything from a minor repair to ongoing maintenance. No matter the issue, we can help. Here are the services we offer to ensure your roof is fixed quickly.
For all of your roofing needs, we are here to help. Don't hesitate to contact us any time to see why we are becoming known as the best roofers in Sherwood, Nottingham.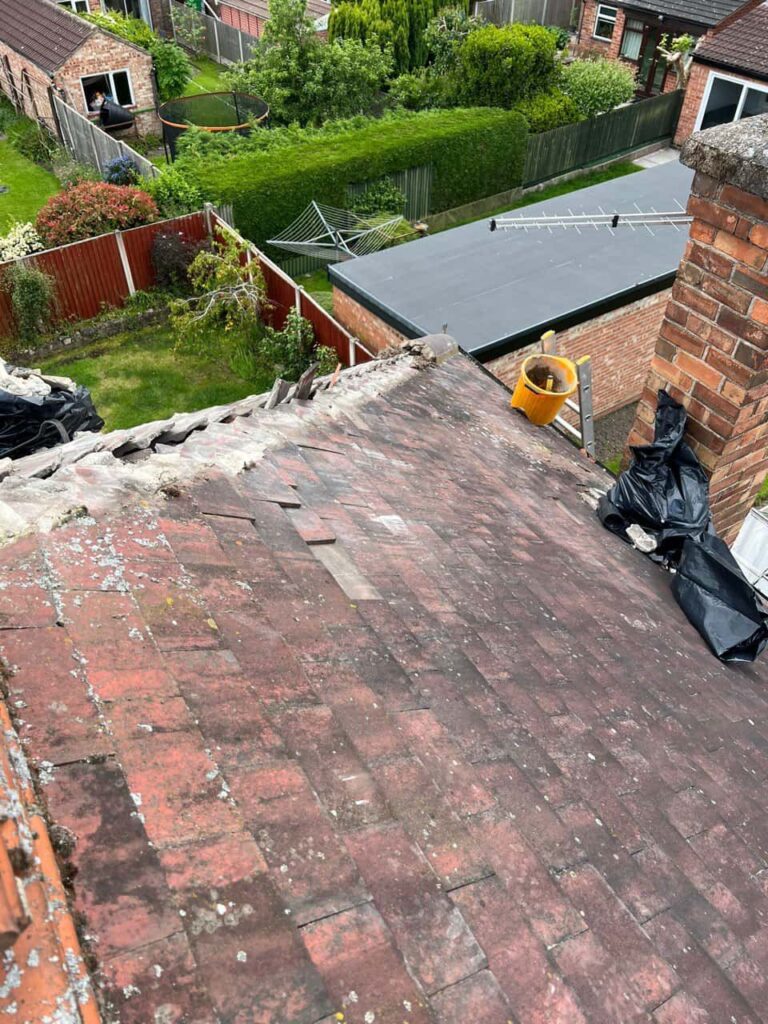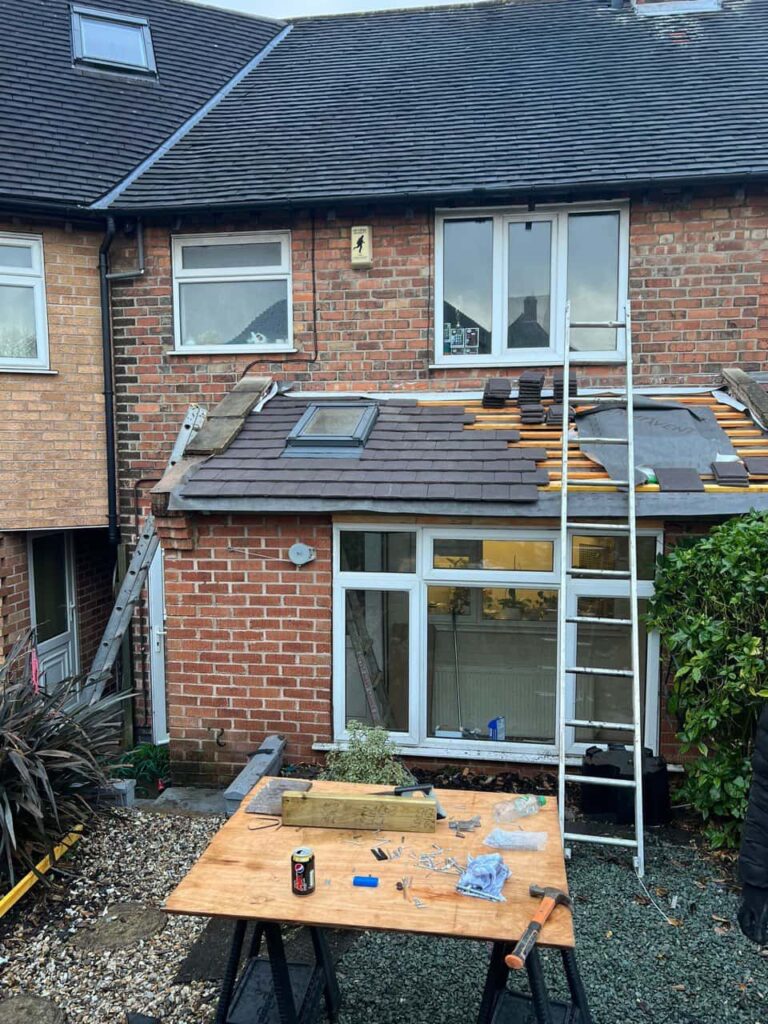 About us and our roofing services
Over the years, we have honed our skills, and along with providing quality roof repairs, we know customer care is crucial. Our approach is always to find a solution to your needs, both swiftly and efficiently. From your first point of contact to job completion and beyond, we are always happy to answer any concerns or questions you may have.
The key to providing the best roofing repairs in Burton Joyce is to ensure that when carrying out a survey, we always address the underlying defect that caused your roof to fail. Doing so ensures that when a repair is carried out, it will be fit for purpose and last many years.
Please get in touch any time to schedule your site visit and see why we are becoming known as one of the best roofing contractors in Burton Joyce and the surrounding areas of Notts.